The Layer5 community feels elated to announce our newest MeshMate: Adithya Krishna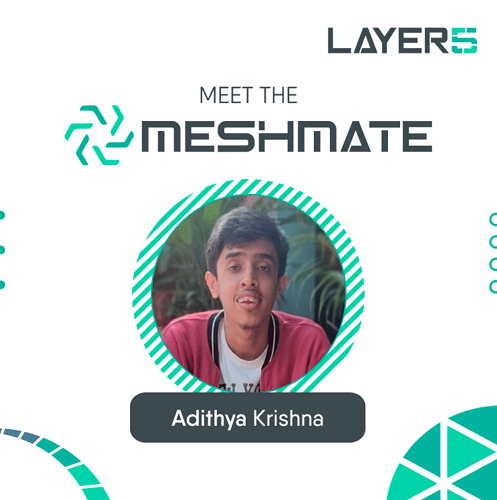 This is an acknowledgement of the continual effort you freely give to encouraging, supporting, and mentoring others in the Layer5 community.


Your dedication and hard work are the ingredients that went into this delicious success.
Congratulations Adithya Krishna on your acceptance to the Meshemate Program.
Want to know more about Meshmates, check this out: https://layer5.io/community/meshmates