Hello everyone, I tried to set up meshery through this link, wherein I ran the docker desktop,
k3d cluster create in wsl, and then tried running mesheryctl system start. The first time I did that, it ran okay, and I tried installing some adapters (which seemed to work okay), but the second time, it is giving me these errors: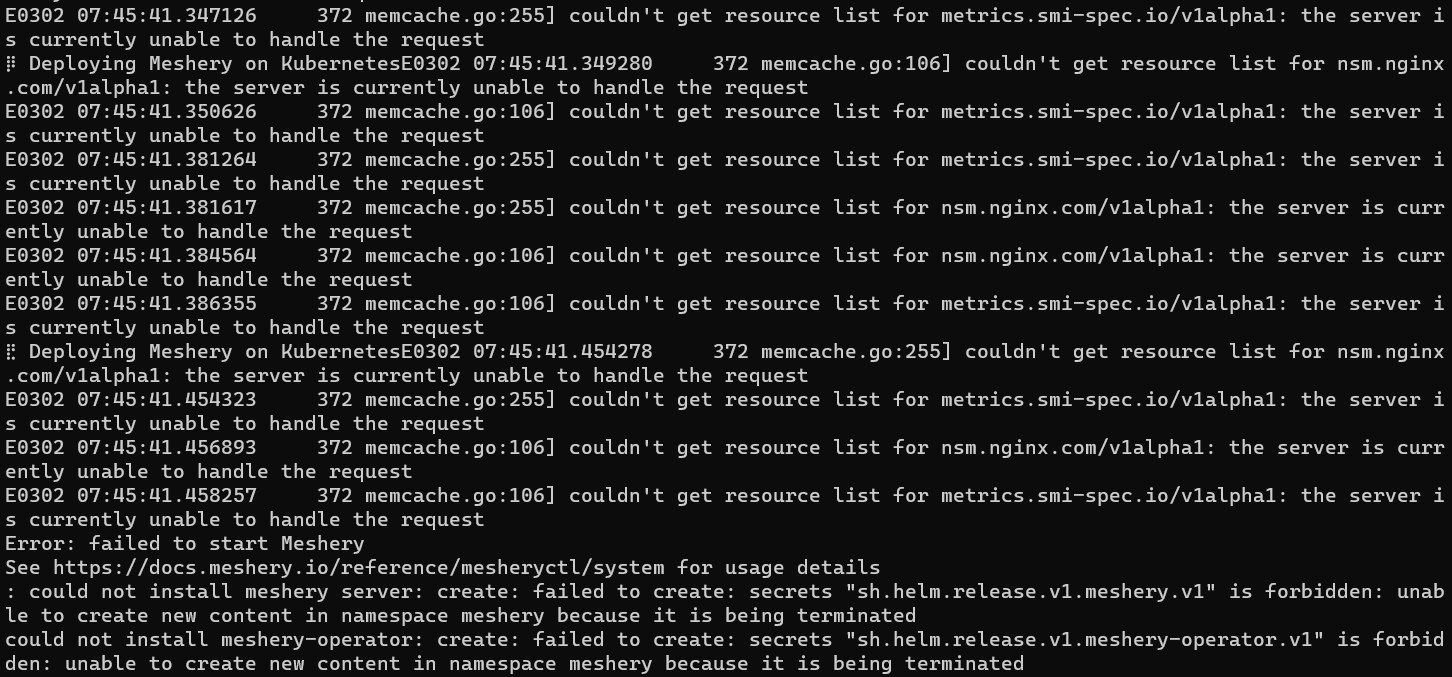 What can I do here? Thanks!