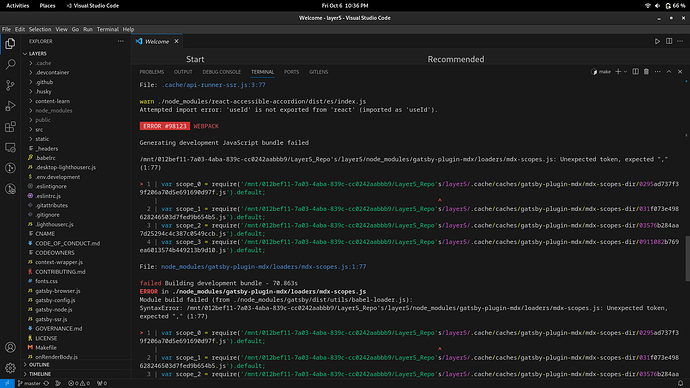 @Zaki_Shaikh
@Saurabh100ni
@Lee
I am setting up the layer5 site locally and following the steps mentioned in CONTRIBUTING.md of the issue and getting this error again instead I switched to Fedora from Windows WSL but same situation.
Also, do we need to run
npm install -g gatsby-cli
before the
make site
command?
Please me help.