I've tried running the Lab in different browsers and in different O.S, but Im not sure why i keep getting a warning.
It seems as if the lifecycle is not loading the configs
So when i try to add the mess adapter URL i get this warning: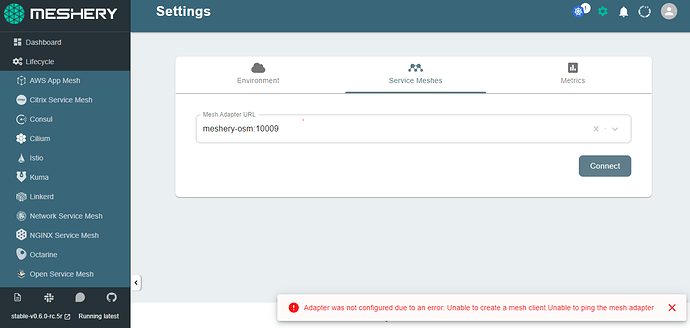 Kubernetes is running and connected.
I would really appreciate guidance on what could be happening or how could i solve it.