I have a question regarding the policy evaluation engine in Meshery. I'm curious to know whether it will support user-supplied policies or exclusively utilize the predefined policies available on https://github.com/meshery/meshery/tree/master/server/meshmodel/policies as indicated in the current code.

Above slide shows that all Rego policies will be sourced from a directory, but another image below it suggests that user-supplied policies will be supported.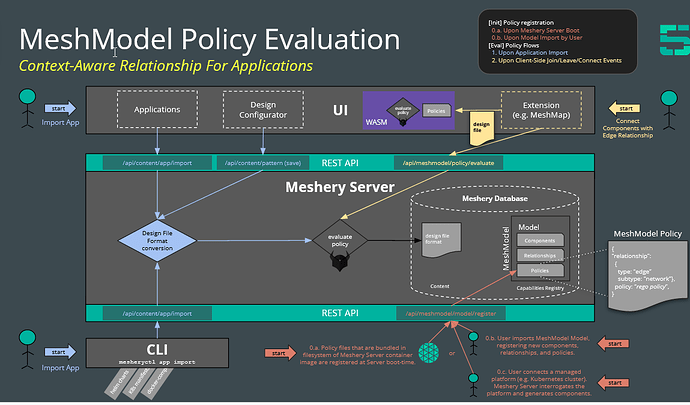 Additionally, I would appreciate any insights on the next steps for the development of the evaluation engine and any relevant references or resources I can explore.
Relevant pull requests:
https://github.com/meshery/meshery/pull/7654
https://github.com/meshery/meshkit/pull/311