While we run meshery services under minikube, all the service mesh adapters are detected properly.
like this


But when I run the local meshery server by make run-fast. I get adapters from mesherylocal.layer5.io which is not what I desired.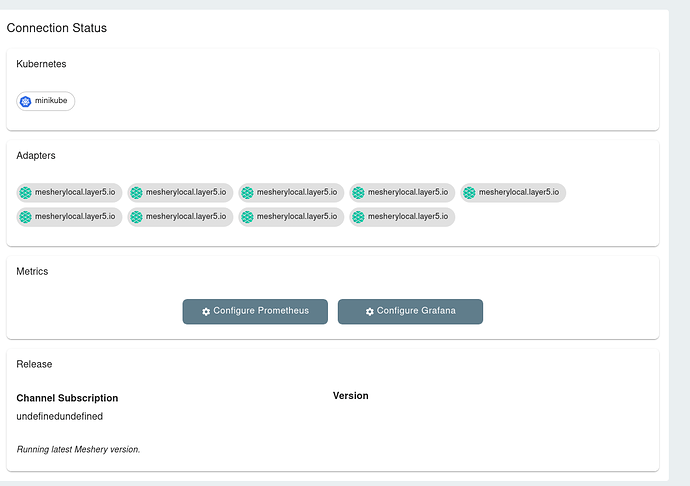 How can I set the service mesh adapters successfully.
p.s. I am using the same kubeconfig for connecting both server, I hope it is not the root of such problem.